After the initial Collection has been created curators are able to add, update or remove mods to perpare the next revision.
¶ Adding and removing mods
There are two ways of managing the mods included in a collection in Vortex - from the Mods section or the Collections Workshop.
While editing a Collection in the Workshop, the table listing the mods will feature a prominent "Add more mods" button at the bottom of the list.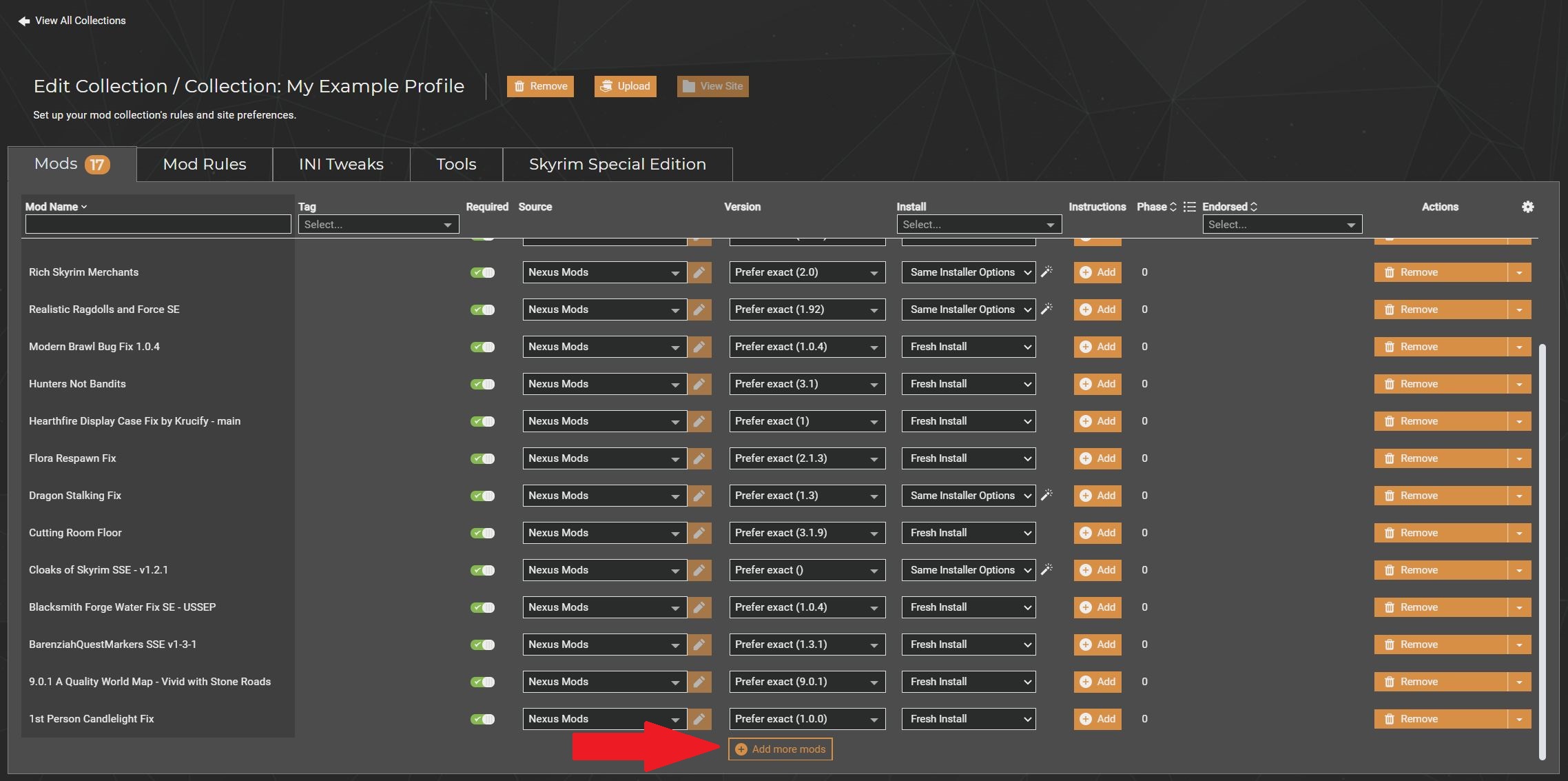 Clicking this button will bring up a new window with a list of all installed mods that aren't currently in the collection.
Tip: You can select multiple entries at once by holding down Ctrl and clicking each entry.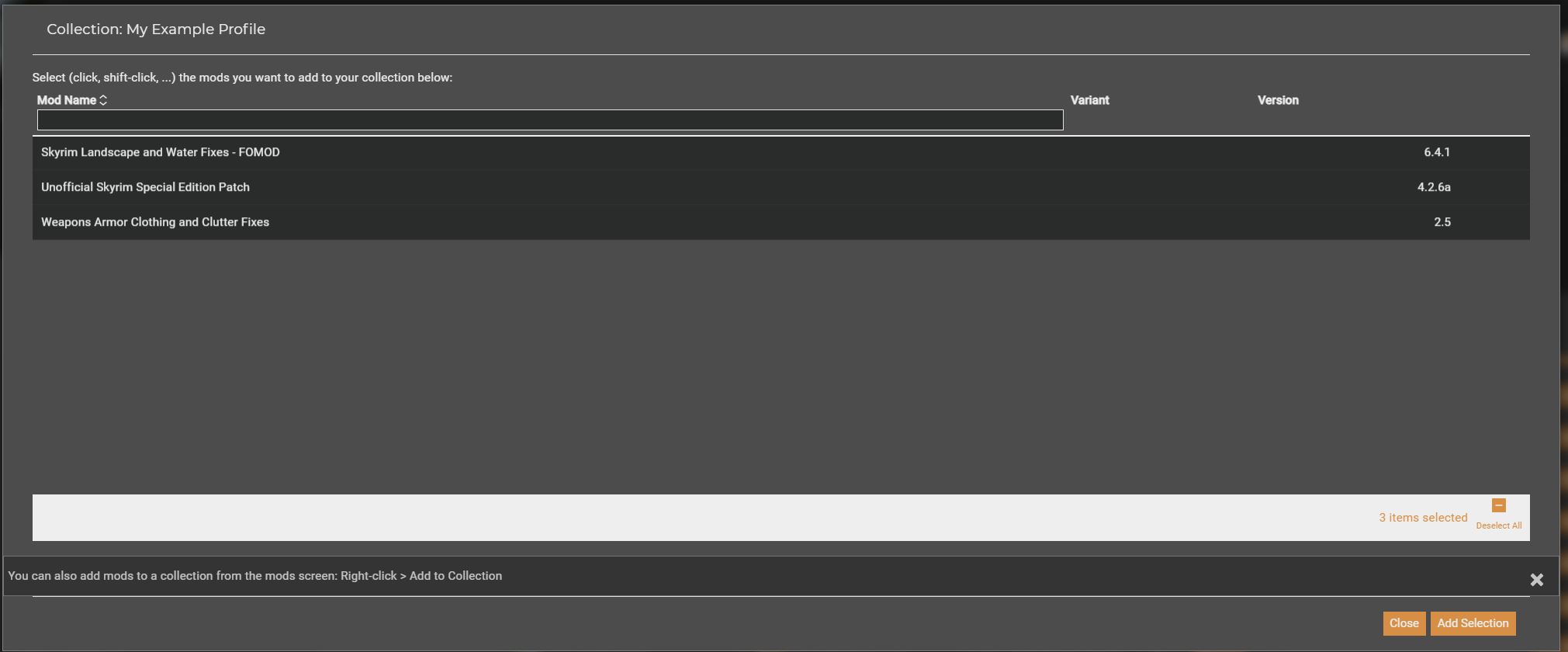 After confirming all the selection, the mods list will be updated. Newly added entries appear at the bottom of the table.
Each mod entry includes a "Remove" button on the right side of table to remove the mod from the Collection.
The Mods section can be filtered using the controls along the top of the table allowing the curator to more easily narrow down the mods they want to see.
Individual mods can be added to a Collection by use of the right-click menu.
In the sidemenu, select "Mods" to view the main mods table.
Right-click the mod you want to add to one of your collections.
From the context menu, select "Add to Collection..."
In the dialogue that shows, select the collection you want to add the mod to. Please note that this selection will only show collections that this mod is not already part of!
This will add the selected mod to your collection. To add several mods at once this way, select multiple mods e.g. by using CTRL + Left-Click and then click "Add to Collection..." in the bottom bar.

Similar to adding mods, an option to remove mods from a Collection is available from both the right-click menu and the multi-action bar when several mods are selected.
Updating mods is very simple. With a Collection in the workshop, updating the mod will automatically update the entry in the collection mods list. If the mod files don't have a proper "update chain" associated with them, it require the old version to be removed and the new version be added.