Once a collection in Vortex is ready, the curator can share it on the Nexus Mods website by publishing it.

Collections can be uploaded from the edit view in the Workshop using the "Upload" button above the table. This will prompt Vortex to gather up all the mod information and metadata and push it to the Nexus Mods website. Depending on how complex a collection is, this can take a few seconds.
Once the collection has been successfully pushed to the website, the "View Site" can be used to open the new page in the browser.
When sharing a collection with other users, it's important to let them know a bit about what to expect when installing it. The Collection page provides several fields to complete that will aid in this.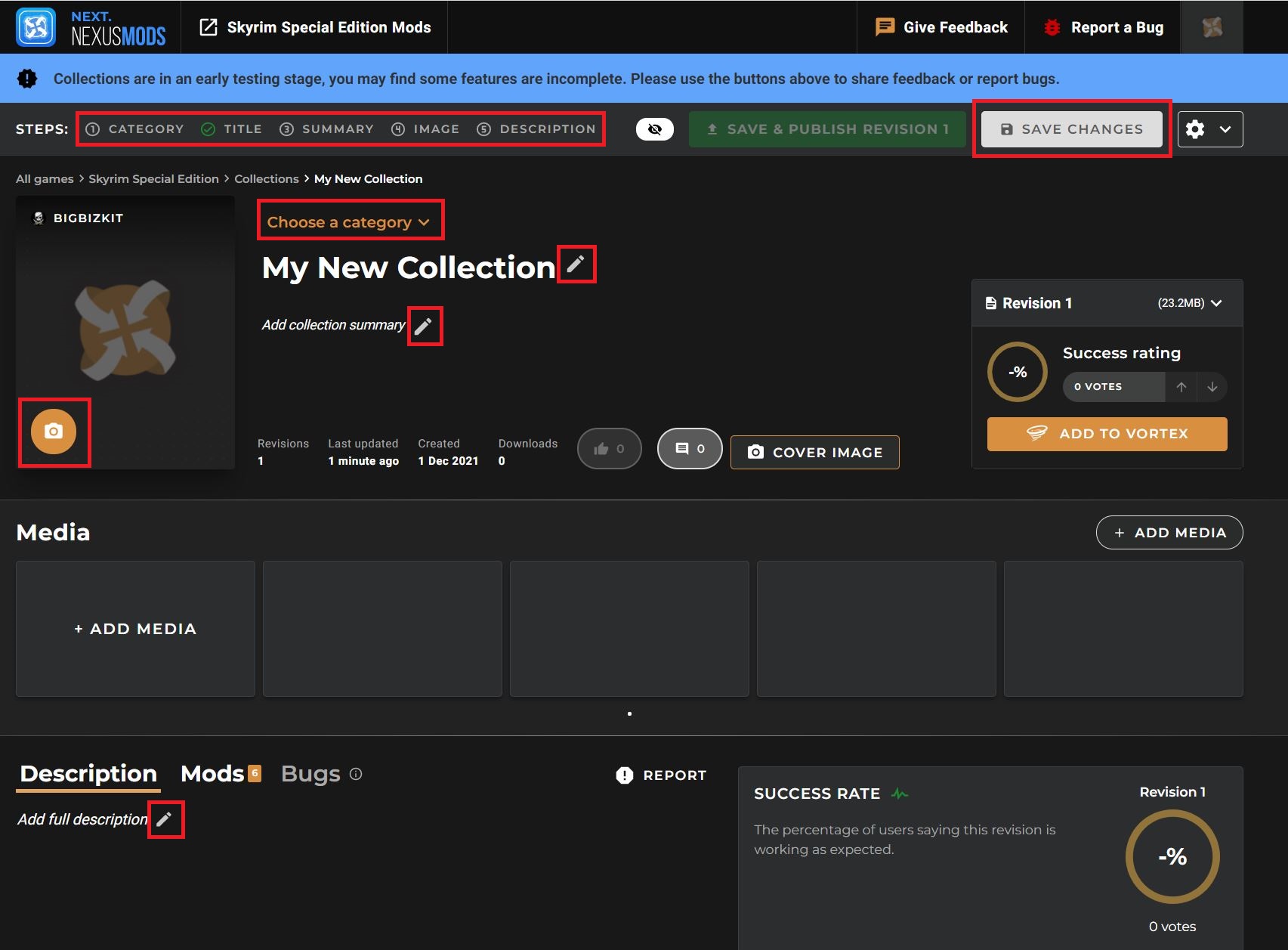 The required items are listed in the header bar, next to the publish button. In order to publish a collection it must have:
A category
A summary
A detailed description
A tile image
Curators can also further enhance their collection page by adding:
A cover image
Images
Videos
Tags
Learn more about making the best use of the Collection page by checking the customisation options.
During the Collections testing phase, collections can only be listed with the approval of an admin. Read more.
When publishing the first revision, curators can opt to share their Collection page with the entire community or to keep it private. These states are known as "Listed" and "Unlisted" respectively.
Listed - The Collection page is visible to all users in the search results and on the list pages. Listed collections are intended to be shared with the whole community.
Unlisted - The Collectioon page can be accessed by anyone with the link, but will not show up in search results or on list pages. Unlisted collection are useful for sharing the page with a small group of users.
This status can be changed at any time by using the option in the edit menu.