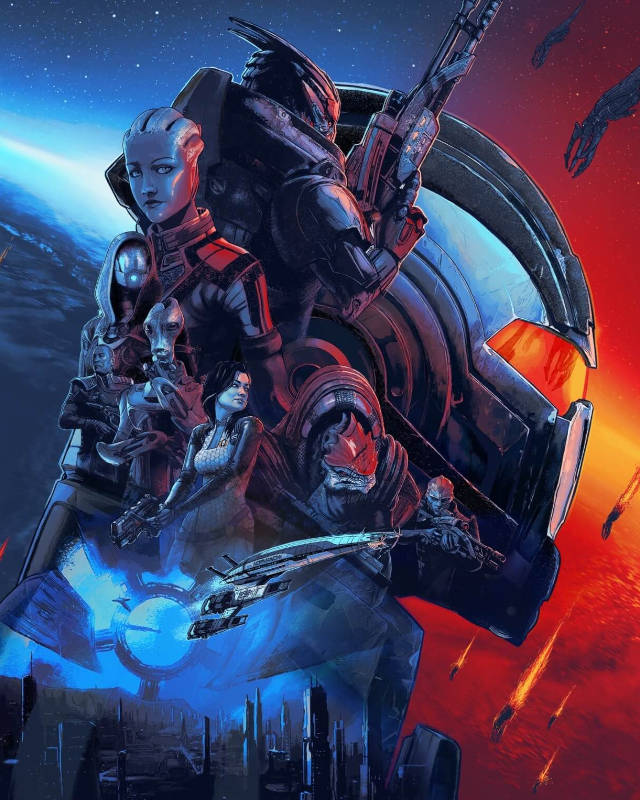 Mass Effect: Legendary Edition is a compilation of the video games in the original Mass Effect trilogy: Mass Effect, Mass Effect 2, and Mass Effect 3. It is being developed by BioWare with assistance from Abstraction Games and Blind Squirrel Games, and published by Electronic Arts. It was originally released on 14th My 2021 for PC, PlayStation 4 and Xbox One.
Mass Effect is set within the Milky Way galaxy in the year 2183 where interstellar travel is possible through the use of mass transit devices called Mass Relays, a technology believed to have been built by an extinct alien race known as the Protheans. The term "Mass Effect" is defined as a form of mass-negating technology, allowing the creation of physics phenomena, like artificial gravity or FTL travel. A conglomerate body of governments known as the Citadel Council controls a large percentage of the galaxy and is responsible for maintaining law and order among races of the galactic community. Races that belong to the Citadel Council include humans, asari, salarians, and turians. Other alien races seen in the game include the reptilian krogan, the environmental suited quarians, and a hostile race of networked artificial intelligences called geth. Humanity is represented by the Systems Alliance, an organized body that joined the galactic community in 2157.
This section includes links to a few articles that may be useful to users who are new to modding or are looking to create mods for Mass Effect Legendary Edition. To discover more content, use the search at the top of the page or the "Browse" button at the top of the left navigation panel to see the full list of articles in the "Mass Effect Legendary Edition" section. You can help us expand this wiki by using the "New Page" button at the top of the page.
Start here if you're new to playing the game with mods.
Learn the basics to create your first mod.
A handy list of commonly used terms and acronyms.
Information on enabling and using console commands in Mass Effect Legendary Edition
Game Information
DLCs
TBC
Steam App ID
1328670
Origin App ID

Origin.OFR.50.0004049
Origin.OFR.50.0004263

Nexus Mods ID
masseffectlegendaryedition (3712)
| Modding Information | |
| --- | --- |
| Engine | Unreal Engine 3 (64-bit) |
| Mod Managers | ME3Tweaks Mod Manager (M3) |
| Modding Toolsets | LegendaryExplorer (LEX) |