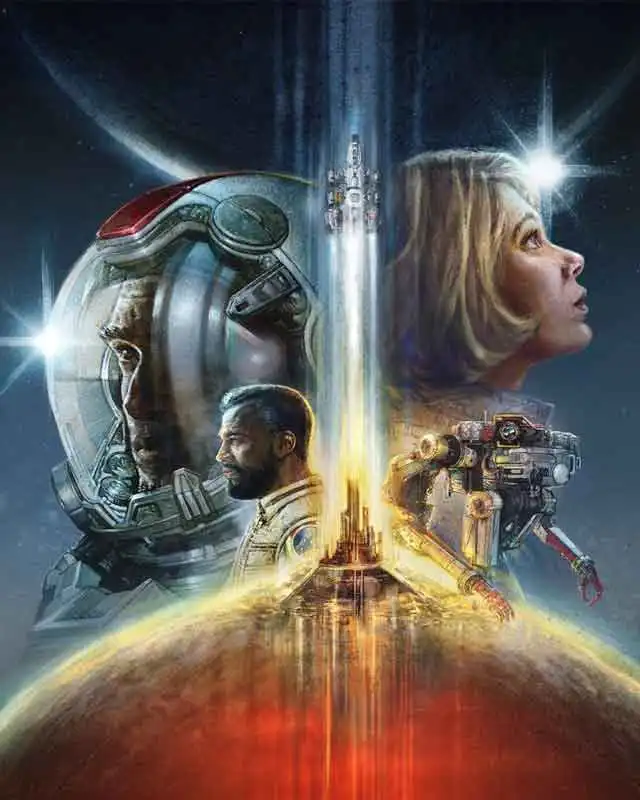 Starfield is an ARPG video game developed by Bethesda Game Studios and published by Bethesda Softworks. It will be released on 6 September 2023 for PC and Xbox Series X|S.
Starfield is the first new universe in 25 years from Bethesda Game Studios, the award-winning creators of The Elder Scrolls V: Skyrim and Fallout 4. In this next generation role-playing game set amongst the stars, create any character you want and explore with unparalleled freedom. Harnessing the power of next-gen technology and built on the all-new Creation Engine 2, Starfield takes you on a journey through space as you strive to answer humanity's greatest mystery.
This section includes links to a few articles that may be useful to users who are new to modding or are looking to create mods for Starfield. To discover more content, use the search at the top of the page or the "Browse" button at the top of the left navigation panel to see the full list of articles in the "Starfield" section. You can help expand this wiki by using the "New Page" button at the top of the page.
Everything we know about Starfield modding prior to the release.
Information about the project to create an unofficial patch for Starfield as an open-source project.
Start here if you're new to playing the game with mods.
Learn how to create your mods for Starfield.
| Game Information | |
| --- | --- |
| DLCs | |
| Steam App ID | 1716740 |
| Xbox Game Pass ID | BethesdaSoftworks.ProjectGold |
| Nexus Mods ID | starfield (4187) |
| Modding Information | |
| --- | --- |
| Engine | Creation Engine 2 |
| Mod Managers | TBC |